Author: Anastasia Nikitina
From an early age Kristii Schneider felt herself an actress, she has been constantly making a show for her parents and friends: to dance or to sing was never a problem. "I was tiring everybody so much that I decided to set the record straight, to prove in the first place to myself: is this my path? If it is not I will go into journalism, I've got MGIMO degree in journalism."
But it happened the other way around. Once I learned that Aleksandr Mitta was preparing to shoot a film about Marc Chagall, about the period in his life when he went back to Vitebsk with his wife and daughter, established an art school and invited Kazimir Malevich to become a tutor there.
Kristina came to casting to try out for the part of Bella, Chagall's wife. "Why I took a chance? Mitta is a genius director, I fell in love with his "Story of the Voyages". I wasn't sure if I suit for the role, but from the very first double I knew it was mine! I couldn't take my eyes from the Maestro. We were on the same wavelength. And I've got the part!"
Kristina believes in life-changing coincidences and supposes that the director has chosen her because of similarities between her and Bella's personalities. "We both know five languages, we are the same age (she is also 23 in the film), we've got a good education, we are both religious, we value family, adore art, theatre in particular. And what's probably the most important: we both are capable of sacrifice. I can sacrifice myself for the man as well as Bella, who devoted all her life to Chagall. We even look almost hundred percent alike!"
Despite the difficult historic context of the film – it tells about life of artistic intellectuals at the turn of XXth century and art persecution during the October Revolution and Civil war – in the first place it's a story of great love. Kristii admits that before the shooting she didn't pay much attention to Chagall's art. "To prepare myself for the role I had to learn a lot about Chagall, I fell in love with his paintings and that has helped me to understand the tenderness of his and Bella's love, sacrificial love, that you encounter not often. I wanted to show this to the public, I saw a noble mission in bringing purety of love to modern life. Every woman dreams about great love for which you can even sacrifice yourself."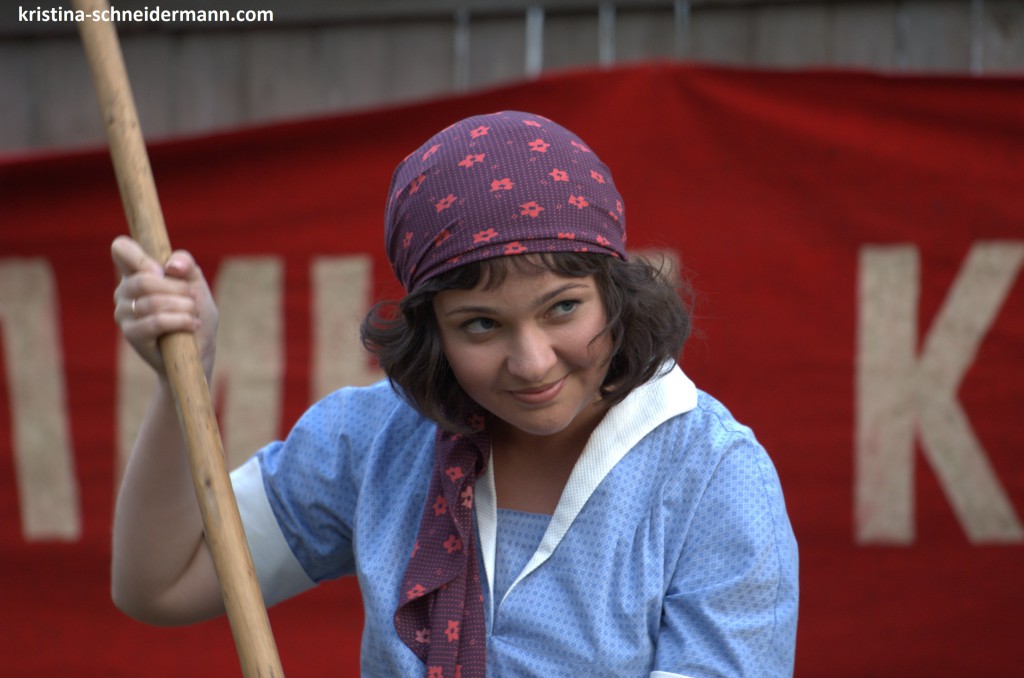 It was not always easy for a debutant. Kristii is from Austria, certain russian words and mentality were strange for her. "I am thankful to the director and actors who have been very understanding and allowed me to change the words to be natural in every frame. For example, russian word 'dushechka' I replaced with the expression 'my dear'. Also it was incredibly difficult to play with my film child. But eventually I was able to live the part, I felt myself a mother, a mature woman". Kristii has shown herself as intermedia actress. She sang all the songs of the film, sometimes her instict helped to build certain scenes, and Mitta has been sharing her vision. Once Leonid Bichevin (Chagall) forgot his words. "There was no way out, camera was filming and there were only two options: to do something or to reshoot the whole scene. Then I turned off from the camera and whispered to Leonid his words, I looked through the script the night before. The scene was saved".
It's interesting that coincidences unite Kristii not only with her character but also with her partner – Leonid. They both were born on the 7th of July and Leonid is older than Kristii on 4 years, the exact difference in age had Chagall with Bella. "That's why we haven't been playing anything. We were ourselves. In other words our characters are we, just hundred years ago. It seemed that Leonid and me knew each other our whole lives, that's why it was so easy for us to play the love."
But the greatest revelation for Kristii was meeting with Chagall's granddaughter Meret. She invited film shooting team to come over to her place in Paris and gave her permission to shoot the film. That was very important for the director and actors because without her blessing the movie wouldn't have happened. Meret has started calling Kristii 'grandma Bella'. "I was amazed that she has been treating me like her grandmother, she talked to me a lot despite the fact that she is a strict and not very talkative person. And when I sang to my 'granddaughter' a lullaby on the roof, it was the most touching moment of the meeting. It was the same lullaby her grandmother was singing to her when she was a child. At that moment something happened to me, I felt that I really was a grandmother and that this was my real granddaughter! I think Meret felt the same… "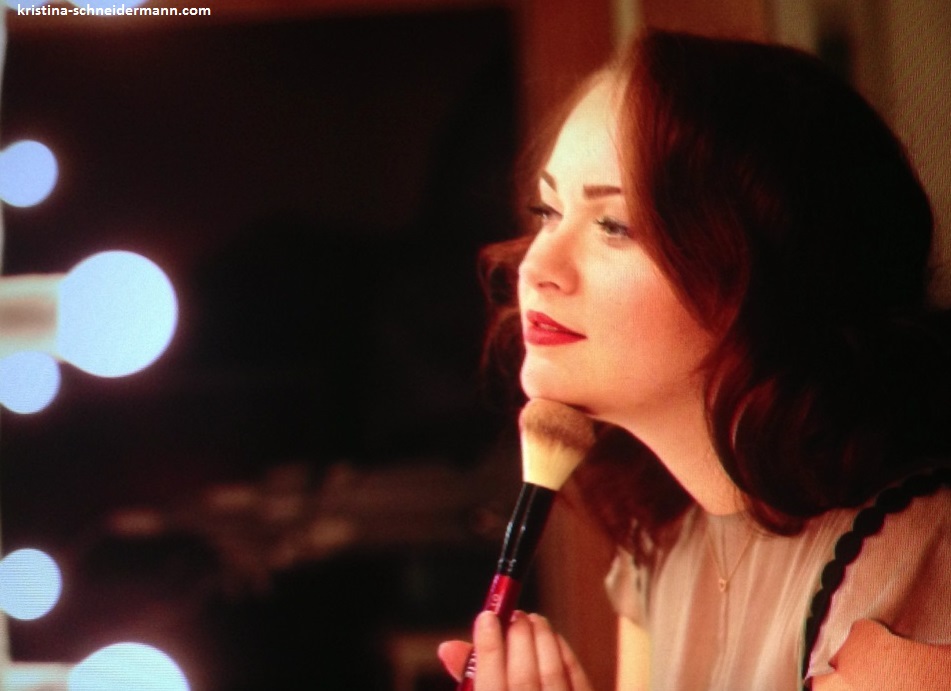 Kristii has many invitations to participate in other projects, but the film "Chagall-Malevich" has changed her perception of life so much that she doesn't want to lose connection with those times, she feels very comfortable at the turn of XXth century. Probably because then there was something that is lacking in relationships now… «And without the command 'Action!' from Aleksandr Naumovich, – admits Kristii – it still is very hard to start my day".
And what about journalism and public relations that Kristii studied at the MGIMO? Studies at the faculty was very happy breakthrough for me! Especially Lev Ivanovich Skvortsov lectures on russian language. I enjoyed studies, he is a student of Ozhegov himself! One of my favourite subjects was a workshop in business PR. These studies were very interesting for me, I loved answering questions and always was the first to do this. It seems that I have opened new competences in me I didn't expect to have!.. From the beginning it was difficult for me because I'm a foreigner. But I always felt support, in the first place support of our dean Yaroslav Skvortsov – he is the sunshine ot the faculty! I always knew I could turn to him for help if I don't understand something. His smile and his words 'Well, that's our mentality' reassured me, I felt a load off my mind and life became beautiful once again! I'm sure that the education I got at the faculty will help me both in life and in art!"