Only wisdom of Bella directs her to make the right choice: debutant Kristii Schneider embodies the type of femininity that inspired Chagall freshly, in a new light and unexpectedly.
(Andrey Plakhov, kommersant.ru)

We wanted the Chagalls to approve the idea of the movie. The meeting was at Merett's place. She admitted that they always worshiped Bella in her family. She noticed that Kristina incredibly resembles Bella. Walking over to the table the hostess had adressed Kristina: "So, grandma, sit down". Kristina has been at a loss and… started singing old jewish lullaby, that she has sang in the movie. Chagall's granddaughter had tears in her eyes. Of course she has supported the idea of the movie.
(Sergey Kolesnik, Rossiyskaya Gazeta, rg.ru)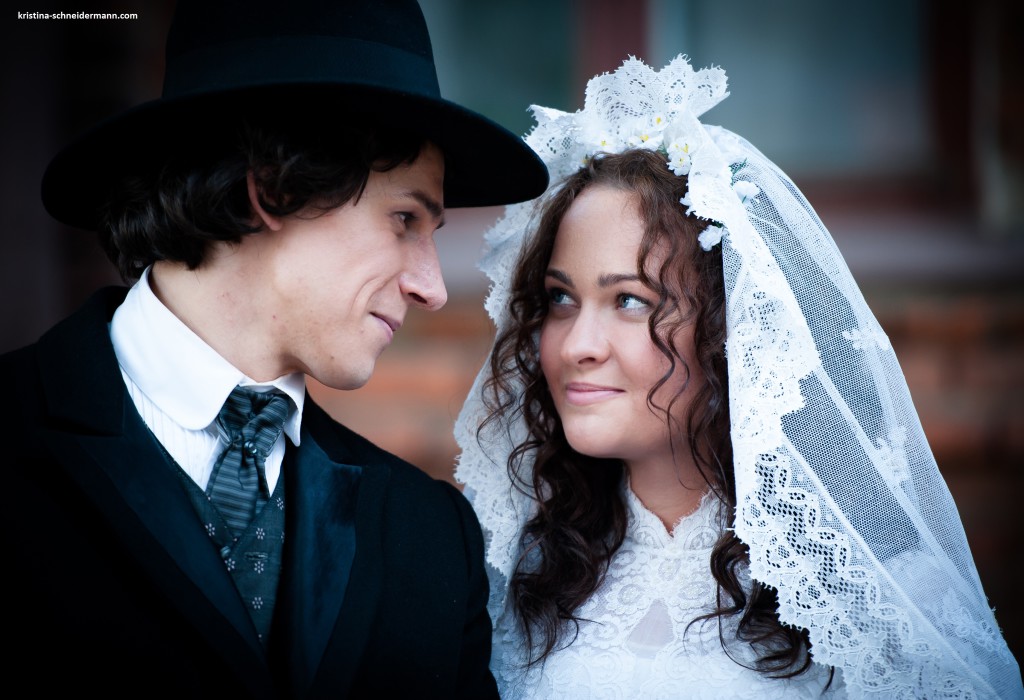 Kristii Schneider makes a decent debut portraying not stereotyped "domestic goddess" but a soul-mate.
(tramvision.ru)
And debutant girl, Kristii Schneider, very emotional, beautiful and very sincere. That's what needed a wife. I saw her in that role from the very beginning. But she was great at the casting too.
(Nailya Golman, interviewrussia)
"Love!  – said Kristina to the public. – That is the main idea of our movie". Then young actress sang a lullaby that she was singing in the movie to her little daughter Ida.
(Tatyana Matveyeva, TUT.BY)
It was a debut in the cinema for an actress Kristii Schneider, that plays the role of Bella. She met a hard challenge – looking at Bella a viewer has to realize what it is like to be the wife of a painter. Bella unites all story lines of the plot. Kristina sang all the songs in the movie. Aleksandr Mitta commented a choice of the actress:
«For the role of Bella I needed a fresh, new, young actress. Kristina suited it. She is talented and has a strong will. She is disciplined and always ready to work. Unfortunately we couldn't fully show one of her talents: she has an incredible voice. She sings only a few songs in the movie, including the title song."
(hellomagazine.com)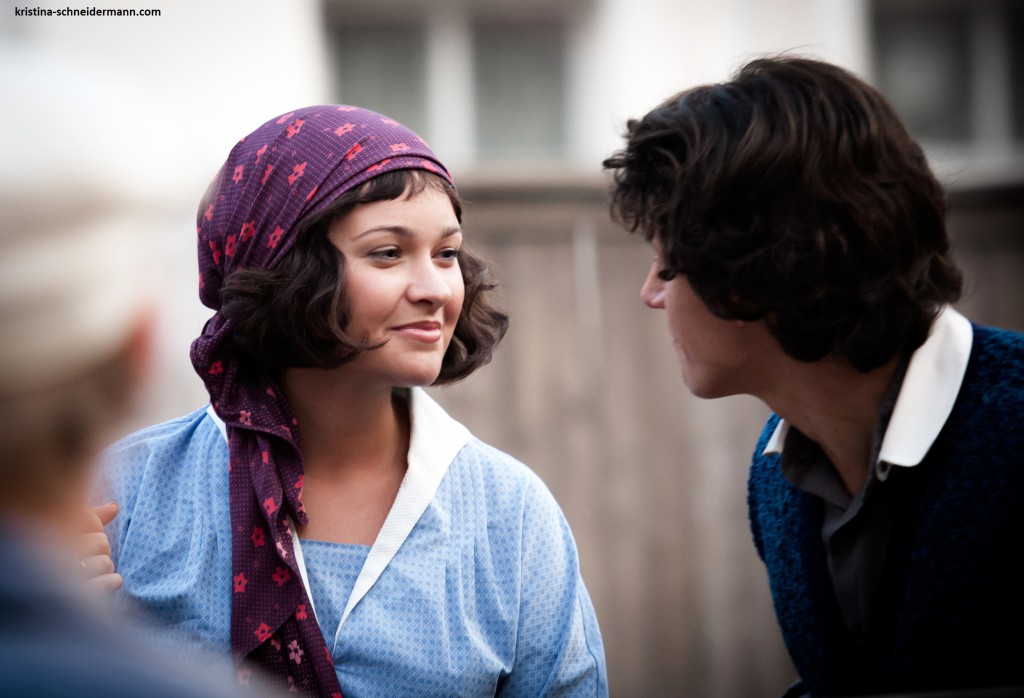 "Featured actors Leonid Bichevin and Kristii Schneider are young and beautiful. One can get a feeling of something vaguely familiar from their play."
(ГалереяГуляева, gulyaev.tv)
"Kristina Schneidermann, who played Bella,  — gifted girl. She is an unusual beauty and a great singer. From the begining I thought that there would be a lot of songs in the movie, but later they were ousted."
(vgoroden.ru)
"The only difficult moment for me was to play a strong woman that has a child. It was not easy for me.", – told Kristii Schneider.
(mir24.tv)
"Debutant Kristii Schneider in the role of tenderly loved muse and guardian angel of Marc Chagall  — Bella, looks right in her place."
(Автор: Constance, Kino news, kinonews.ru, from "Chagall – Malevich" film review)